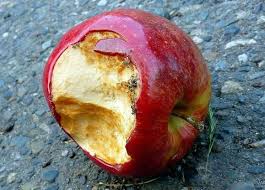 The reason our education system has become rotten to the core is that we assume that children need tuitions in order to do well in school and to score high marks in their exams so they can do well in life.
It's this mindset which apps like Byju's exploit to mint money at the expense of poorly informed, fearful parents. And while it's true that Byju's didn't create this broken system, they are definitely guilty for growing this desperation on the part of parents to spoonfeed children through their advertising campaigns and high-pressure sales techniques.
The best parents are not those to send their children to tuition classes, or by over-priced edu-tech apps for them. It's those who help their children to learn for themselves !
You are their best teacher, because you care the most for him – far more than any teacher ever would !
The the good news is you don't need to be an expert on calculus to teach your child all about integrals !
There are lots of free high quality resources on YouTube and Khan Academy!
Please stop spoonfeeding your child ! Just like he learnt to walk and talk for himself, he can learn any subject he wants to on his own – you just need to support and encourage him.
It's the assumption that he needs tuitions which is flawed. This is corrupting our education system!