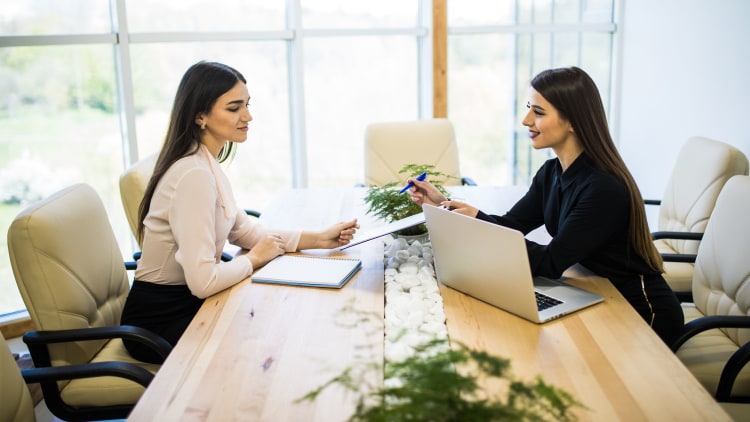 Malpani Ventures is an angel investing family office that invests the personal capital of Dr Aniruddha Malpani to fund frugal innovation in India.
I know what you must be thinking, but frugal ain't cheap. Being frugal is to squeeze the value out of every single penny to maximize return. Be it Rs 10 or $10mn.
---
Why do we emphasize being frugal?
Because in this high stakes, 'dog eat dog' world of venture capital, every penny raised is an obligation. The clock starts ticking the moment a founder raises funds. We want founders to be frugal, and be highly capital efficient that can provide them the edge to create long term value. And the moment you look like you come from a place of abundance and do not need capital to grow your business is the moment you'll have a beeline of funds waiting to throw their cash at you.
---
What is our investment thesis?
You can read the full version here. However, to summarize:
"We fund frugal innovation in India. We want to work with founders that have a unique insight into a particular market and uses technology as a medium to scale rapidly. We look for businesses that have paying customers because a customer wanting to fund your business will add more value to your business than an investor wanting to do the same. We like to be honest, and transparent with our founders and expect the same from them. We like to work with founding teams because it is a lonely road for a solo founder. Our favourite holding period is forever. Haha kidding! We are patient and long term investors that want to do the right thing for the business, founder and ourselves (in that order), and that means we will prioritize our learnings from founders over returns from investments."
---
What does our portfolio look like?
We are sector agnostic, our portfolio includes education, healthcare, platform businesses, SAAS companies & even D2C companies. However, we would refrain from buying into deep tech businesses like autonomous vehicles, drones, massive brand builders, and the likes. You get the gist.
---
What does our team look like?
At the top, we have Dr Malpani who prefers to spend time with entrepreneurs and only sign cheques. He does not involve himself in the investment decision and prefers to maximize his LOI (Learning on Investment) than his ROI (Return on Investment).
Manish Gupta, the founder and CIO of Dr Malpani's family office & a public equity fund, Solidarity represents Dr Malpani's interests and forms the Investment Committee. The Solidarity team also forms a part of the investment team. We rely a lot on the Solidarity team to provide feedback and learnings from their experience in public equities.
I am the Associate that spends most time with founders: sourcing & evaluating deals, sharing analysis with the investment team, conducting due diligence, recommending investment decisions, handling the back office (reporting, MIS, internal communication, legal docs), post-deal engagement with founders, reading & writing on social media (websites, Personal blog, Twitter & LinkedIn). If you join us, you will be doing all of this from day 1 with me.
---
10 FAQs on the role
1. How often are we going to be in contact in a day and week?
As often as required. I believe in open communication lines, so WhatsApp/ Call/ Email is good
I would ideally like the weeks 'To-Do List' shared on Friday – how are you going to plan your next week
And we plug in a fixed team call every 2-3 days to discuss progress, next steps, and any core issues
Once we resume the office, the communication question gets resolved. We sit on team meetings every day to discuss what we've been doing, and other discussions as and when required
2. Are there any internal targets as to the number of deals we need to present to Dr. Malpani in a month?
No. There are no targets. However, I work with issuing a minimum of 4 term sheets a year
One way to look at things is "we fund 3% of companies we look at" but that is a vanity metric
Being a family office while we have finite capital, we have the liberty of putting in capital at a faster or slower rate than others
The idea is not to fun 10 companies a year but then get overwhelmed on how to manage your investments
3. How closely do we work with our portfolio?
While we do not provide operational support to the companies, allow me to share a few examples of how we work with companies:
Helping companies hire CMO, CTO, doing initial screening
Finding & introducing to vendors
Mystery shopping, customer experience
Reviewing any internal HR queries
Helping companies scout IB partners for acquisition/sale, or thinking like a consultant – how can the company explore adjacencies
Helping founders draft a better narrative, making introductions with the network
4. To what extent will we be involved in the final stages of closing a deal (term sheet negotiations, valuations, negotiations with co-investors)?
We let the portfolio company decide what fundraise and valuation they are comfortable with. We do not really negotiate with companies on all of the above. And nor do negotiate with co-investors. As long as MV rights are protected, we are ok with working collaboratively, within our range.
5. Can you tell me more about the internal processes of the fund? That is, the sort of operational work that would be part of the JD?
Those in bold will take quality time
Investment side
Sourcing
Initial diligence
Evaluation
Funding/Paperwork
Portfolio management
Operations side
Social media for Malpani Ventures (website blogs, LinkedIn/Twitter posts)
Internal MIS
Weekly updates to the team
6. How actively are Manish and Dr. Malpani involved in the early stages of a deal? Does the Malpani Ventures team approach them for counsel or advice? Or do they only get involved at later stages?
Dr Malpani is a practicing IVF specialist. Manish runs a PMS fund and a family office full-time.
Malpani Ventures (MV) has been set up so that they do not have to do the initial evaluation themselves
It is the job of the MV team to present viable opportunities, scrub them initially and send them the deals with all relevant info, with inputs – make their decision making easier
Having said that, both are pretty open in terms of communication. But it is the team's responsibility to not take a lot of bandwidth from their full-time responsibilities
7. Do we consult with external advisors on deals? Can you tell me a bit about our network (investors/advisors/consultants etc)
We speak to whoever we can. For eg. I was scrubbing a deal recently, and from my network, I found out a family office that has invested in a competitor. So I picked up the call and spoke to them
At the same time, we have a bunch of fantastic people in our network – 1crowd fund, Seedfund, and Dr Malpani/Manish's network, numerous other co-investors in over 20 compamies. Just as we rely on Dr Malpani/Manish for their network, over a period of time it is also our responsibility to nurture one of our own
8. How many deals do you look at in a month? Total number and those that you actively evaluate.
Quality > Quantity
There are months I have looked at 15, there are months I have looked at just 1
It is essential to pass unfit deals quickly and spend time evaluating the deals that fit with our philosophy. Afterall you don't want to waste the entrepreneurs' time as well
We get 8-10 funding requests a week, maybe 1 or 2 are worth doing the light first level diligence
Would you like to spend 5 hours behind 5 companies you might not fund? Or 5 hours behind 1 company you think you can actually fund?
Just as capital is a finite resource for MV, time is a finite resource for the investment team
9. Are we expected to be in Mumbai for the role? If yes, is there a timeline in mind to resume office?
Yes, this role will require the person joining to be in Mumbai. If you are relocating (post-COVID relaxations, obviously!), we will be happy to share contacts of brokers and assist with the relocation process
While we are operating on a remote basis right now, we would like to retain the in-office work environment
10. Can we approach the Solidarity team for counsel for deal evaluation? I understand that when we operate out of one office, that will be significantly simpler. However, until such time that everyone is back in office, I want to understand how often I can speak with them, or generally collaborate with them.
Yes. Any time. One phone call or email away.
We have the learning agenda, and curiosity to know more and better
At the same time, considering the public equity side has calls, quarterly updates etc, the Solidarity team might not always have time, but I have always heard back within 24 hours
Once we resume office, it's as easy as popping into one of the cabins
---
As a first-year analyst, what will be expected from you?
Understand why MV exists, why is the investment thesis the way it is
Understand most portfolio companies, have a call with the founders, prepare a one-pager with key metrics to showcase your understanding
Be able to source, do first-level evaluation of incoming deals
Be able to articulate your thoughts and opinions and participate in all team meetings (not chatter, but actionable inputs)
Assist in deal diligence – talking to founders, doing demos, primary research, prepare MV thesis on the company
Sit on joint-calls with portfolio companies as a participant, not an observer: contribution is key
Assist portfolio companies as and when require
Write actively for MV, establish a firm presence for MV online
Bring your own set of processes and systems that can help MV operate better
Be yourself, keep interests aligned. If portfolio companies are successful, MV is successful, and that is where the investment team's success lies
---
Okay, but you'll want an IIT/IIM grad to join the team obviously!
Nope. This is what we are looking for:
You are a graduate in any stream (Philosophy is cool too!)
You must have a good understanding of finance (P&L, Cash flows, Unit economics). This is an investing position afterall
You write well (Writing is like a second skin in the world of investing; Grammarly tells me I write 22,000 words a week.)
You are an avid reader (Reading is borrowing other people's knowledge for free!)
Excellent communicator (Your job is to literally communicate with people, ALL DAY. Might as well excel at it!)
These add ons would be preferred (not a must)
You have a blog, where you write actively
You can source deals independently
You can tell good stories
You have worked at startups before
You know growth hacking, or digital marketing, or anything that can help portfolio companies perform better
---
What will be the compensation?
We are in Venture Capital, dude! Is this even a question?
There will be a fixed salary + variable pay based on both your performance & the performance of investments i.e. carry. Juicy.
---
Cool, where do I sign up?
Read this blog, twice
Go through our website, twice
Bonus: if you find flaws/point areas where we can improve
Think hard why do you want to work at an impact investing firm?
Bonus: if you can find opportunities that we can invest in
Tell Dr Malpani why do you want to work at Malpani Ventures, and why will you be a good fit by sending an email to malpani@malpaniventures.com titled 'Social Impact Analyst – YOUR NAME'. And yes, he reads all emails
Make sure you include your: Resume, Social media links (websie/Blog/LinkedIn/Quora/Anything), a good specimen of your writing, or a short summary of any good book you recently read