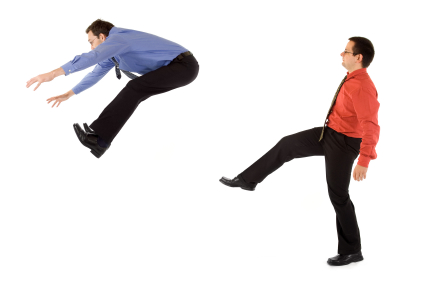 I am an active LinkedIn user with over 180000 followers , and when I couldn't log into my account , I was upset and perplexed. I was informed by LinkedIn that my account " had been permanently restricted" – a term which meant that I couldn't use it anymore ! Not only could I not log in, I couldn't read any of my earlier posts – and neither could anyone else !
I learn a lot by publishing on LinkedIn, and was very upset, because I think of myself as being a responsible and sensible citizen, and couldn't figure out why this had happened. At one click, ,LinkedIn had severed my connection with 180000 followers and could no longer learn from them.
I did a google search to try to figure out what the problem was ( https://www.linkedin.com/help/linkedin/answer/82934/account-content-restricted-or-removed?lang=en) – but got only generic boiler-plate text as an answer – that I may have breached the terms of their user agreement .
Sadly, Linked does not offer a real-time chat option, which means you just have to wait until they reply to your ticket by email. And when I complained, I got the same boiler plate text from the same Linked employee who had deleted my account. Shouldn't they have escalated this to his senior ?
I went through the standard phases of grief – Denial ( maybe this was an error because someone had hacked my account and LinkedIn was trying to protect me ?); Anger ( how can they do this to a faithful user like me ? don't citizens have the right to free speech ? ); Bargaining ( who do I know who can help me to fix this quickly ?); Depression ( does this mean I will never be able to use LinkedIn again?) and Acceptance ( OK, there's no point panicking, and in any case I should focus only on what I can control).
I have also realised the enormous power these social media platforms wield – they have more clout than many governments ! The problem is that they don't need to provide reasons to their users for their actions, even if these appear to be unfair and arbitrary, because they make and enforce their own rules. Fortunately, most have good intentions, and we can trust their sense of fair play.
However, this is not something we can always take for granted, and the Chinese government has a very different world view. The original intention of the internet was to give users freedom to express themselves , but this autonomy is in danger. I guess a social media platform run by a DAO which provides a truly democratic "trustless infrastructure" needs to become mainstream – and this is a huge opportunity !
Could LinkedIn have done a better job? Yes – and I do hope they will listen !
Instead of blocking me, they could have sent me a warning, and asked for an explanation, before taking such a drastic and draconian step and cutting me off from my community . This would have given me time to respond – after all, I have no desire to abuse the platform, and am happy to abide by their terms of service.

Also, if the issue was with a single post, they could have flagged and deleted it, or asked me to remove it, rather than block my account completely.
I was very touched by the number of emails I got by faithful followers on LinkedIn, who were worried that they couldn't read my posts. Some were worried about my health; while others had assumed that I had blocked them, and requested me to unblock them ! I used to think of LinkedIn as my tribe – trolls, warts and all !
So what lessons have I learned ? I am still unclear about this, because I don't think anything I said was incorrect.
I trust this incident will not affect my desire to tell the truth as I see it, and my fear that I may get kicked out again won't inhibit my courage.
I have no desire to be a martyr, but don't want to compromise my ability to say what I believe because I am scared it will offend someone.
I guess people who are willing to speak up are either those who are naive and immature, or those who think they have nothing to lose by being frank and forthright.